Import dependence has exacerbated the supply chain crisis in many global industries, including the automotive sector. The conflict in Ukraine is leading to drastic reductions in various export products of the country.
In addition to wheat and sunflower oil, where shortages are causing huge strains on global food supplies, there has been considerable disruption in the electrical wiring trade. Automakers rely on intricate wiring harnesses made in the war-torn country.
The fighting has forced many European automakers and auto parts companies with factories in Ukraine to cut production or shut them down altogether.
Consequently, global production targets had to be adjusted downwards. Europe's largest automaker, Volkswagen, has suspended assembly lines due to shortages of parts made in Ukraine.
At its annual press conference in March, Volkswagen Group chief executive Herbert Diess said the company plans to relocate its factories to Ukraine, a process "that will take time", he said.
The German group BMW also halted production at two of its factories and reduced its profit target for 2022, while the French manufacturer Michelin closed some of its factories in Europe due to logistical problems created by the conflict.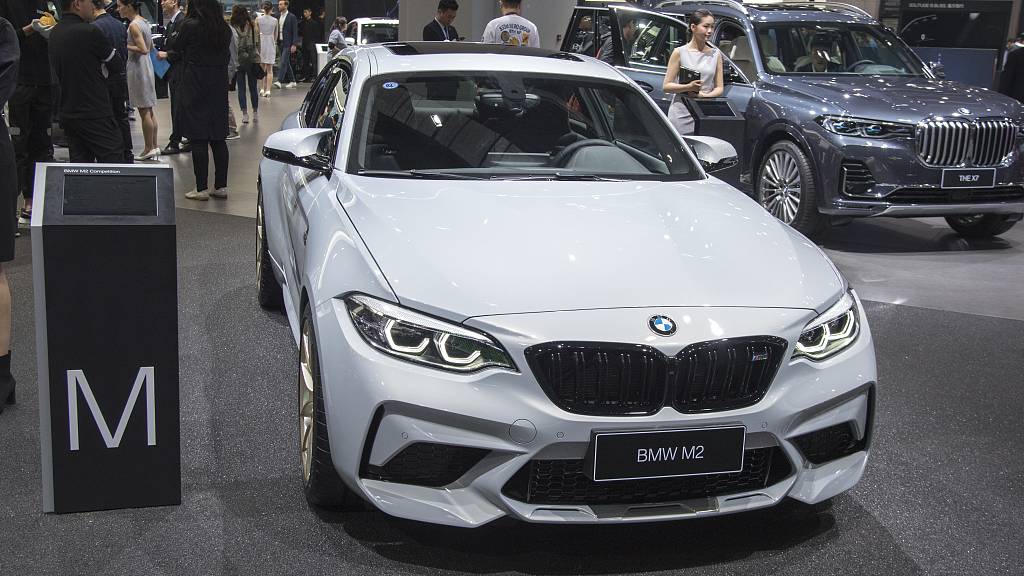 12 million fewer cars are expected to be built this year, according to forecasts. /APC
12 million fewer cars are expected to be built this year, according to forecasts. /APC
Hyundai and Toyota factories in St Petersburg have been closed due to disruptions in supply chains, while carmaker Renault is suspending manufacturing in Moscow due to the dispute. Additionally, many of the raw materials used in auto parts come from Russia.
In response to sanctions imposed on the Kremlin for its actions in Ukraine, Russian President Vladimir Putin has threatened to restrict trade in some of these materials, which could further harm the industry.
"The automotive industry will be the worst market in the world over the next 10 years," Ferdinand Dudenhoffer, director of Germany's CAR-Center for Automotive Research, told CGTN.
"Supply chains are really messed up and that's noticeable in the automotive market. Europe is suffering very badly, but of course the United States and also China."
The supply chain disruption due to the Russian-Ukrainian conflict comes on the heels of other problems plaguing the automotive industry. Global COVID-19 shutdowns have caused factories to close and deliveries to stop. A subsequent shortage of semiconductors used in the electronics of most automobiles led to further manufacturing setbacks.
Following this, a hiatus in magnesium production in China limited supplies of aluminum, a lightweight metal used in most auto parts.
A blow to German growth
Given that 10% of Germany's gross domestic product comes from automakers and their suppliers, these supply issues have severely hurt the country's overall growth forecast.
Berlin recently cut its economic outlook for the year from 4.6% growth to just 1.8%, citing the conflict in Ukraine.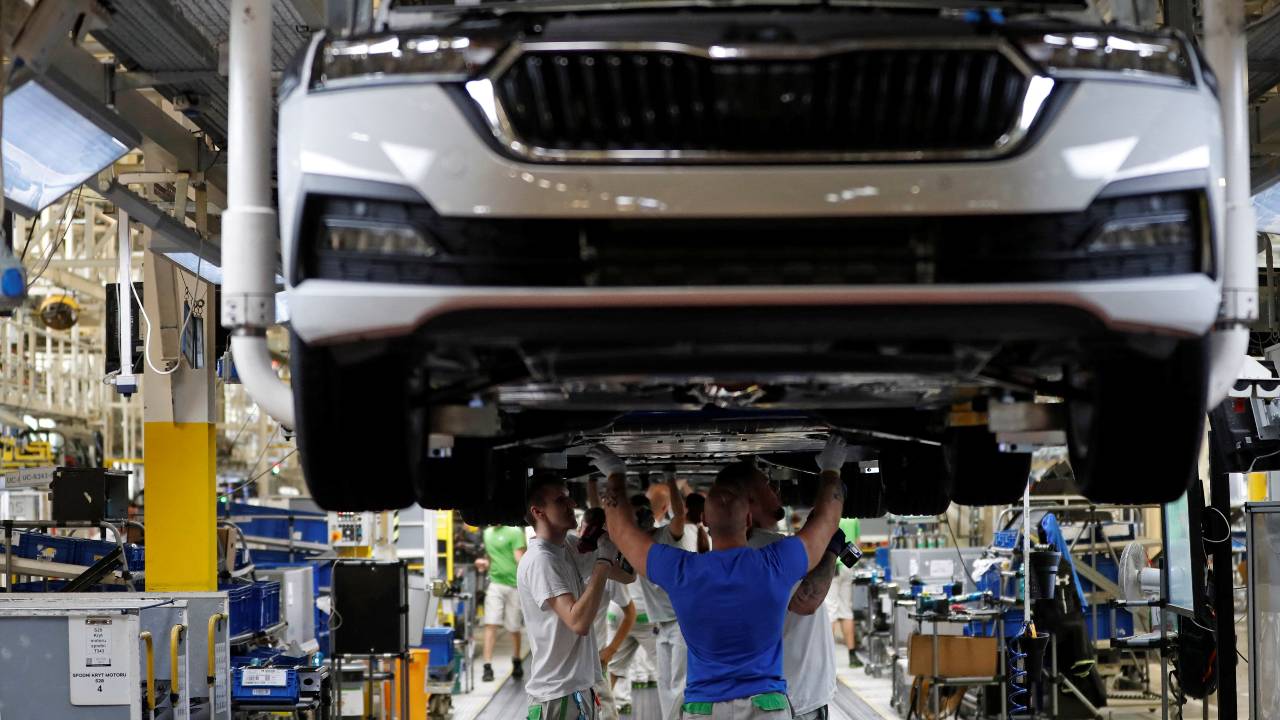 Parts shortages lead to assembly line suspensions. /David W Cerny/Reuters
Parts shortages lead to assembly line suspensions. /David W Cerny/Reuters
"Russia's war of aggression against Ukraine has significantly worsened economic conditions," said Achim Truger, an economist and adviser to the German government.
"The war is further affecting supply chains, which were already stretched due to the pandemic," Truger added. "This concerns, among other things, cable harnesses that are important for car production and that come from Ukraine. At the same time, the prices of natural gas and oil, which have risen sharply again, are weighing on companies and private consumption.
Decline in demand to follow?
The global cost of living crisis, exacerbated by rising energy prices, will bring further concerns down the road, Dudenhoffer said.
"We see crises harming and damaging the growth rates of some economies, like China, as well as in Europe and America," he told CGTN. "People's incomes are falling, so we assume manufacturing will pick up on the production side, but then we have a problem with demand."
In 2018, 97 million cars were built worldwide, according to Statista. This year it is expected that less than 82 million will be produced, causing anxiety in the beleaguered industry.